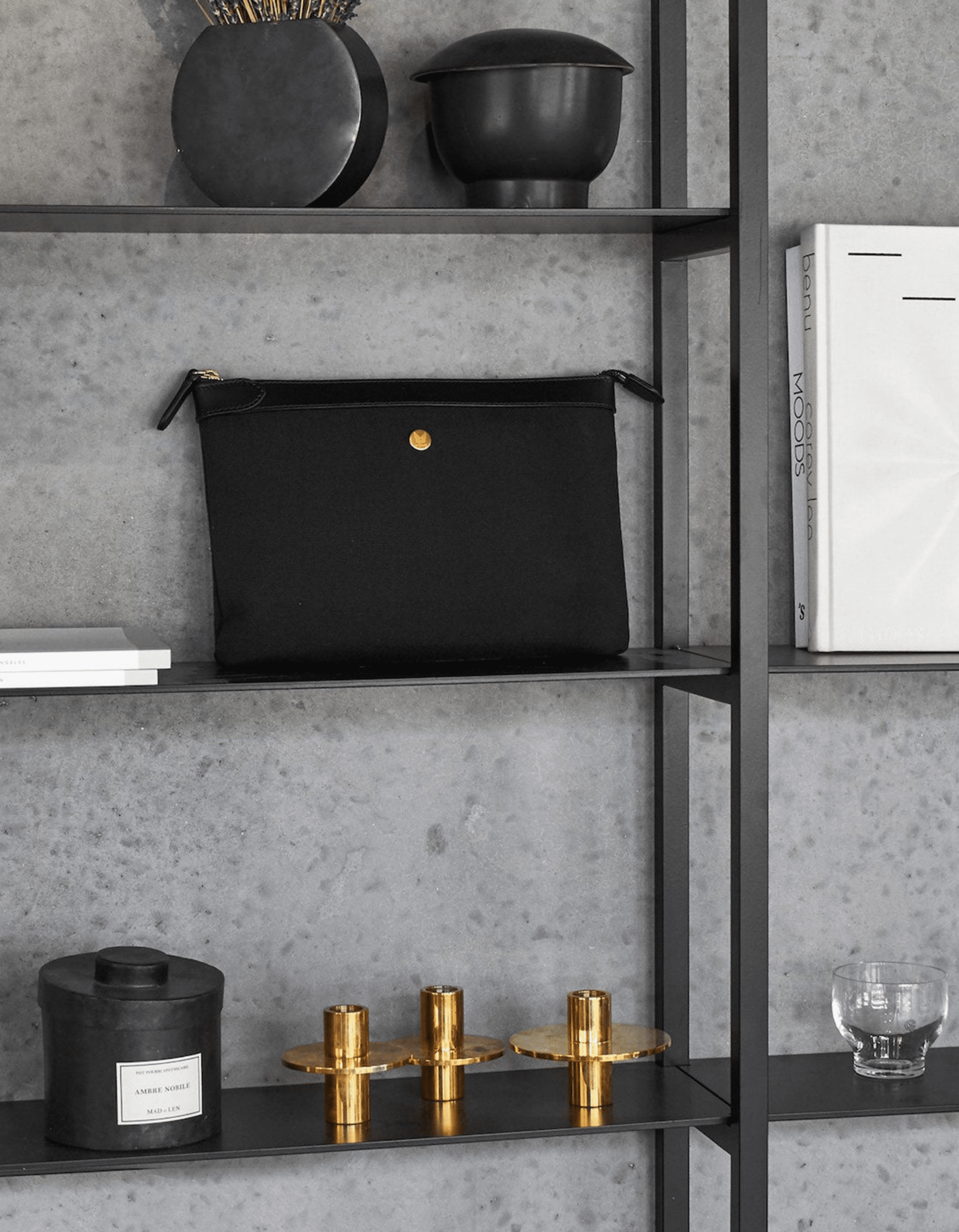 M/S Pouch - Coal/Black
Large enough to hold a 13" and 14" MacBook Pro, A4 documents or magazines and padded to give a soft feel and added protection for what's inside.
It features three internal open pockets, two on the front side and one on the back side large enough to hold an iPad.
Dimensions: L: 30   H: 21    W: 1,5 cm
Tight-woven cotton and nylon canvas.
Made in Turkey
Ref. MS296418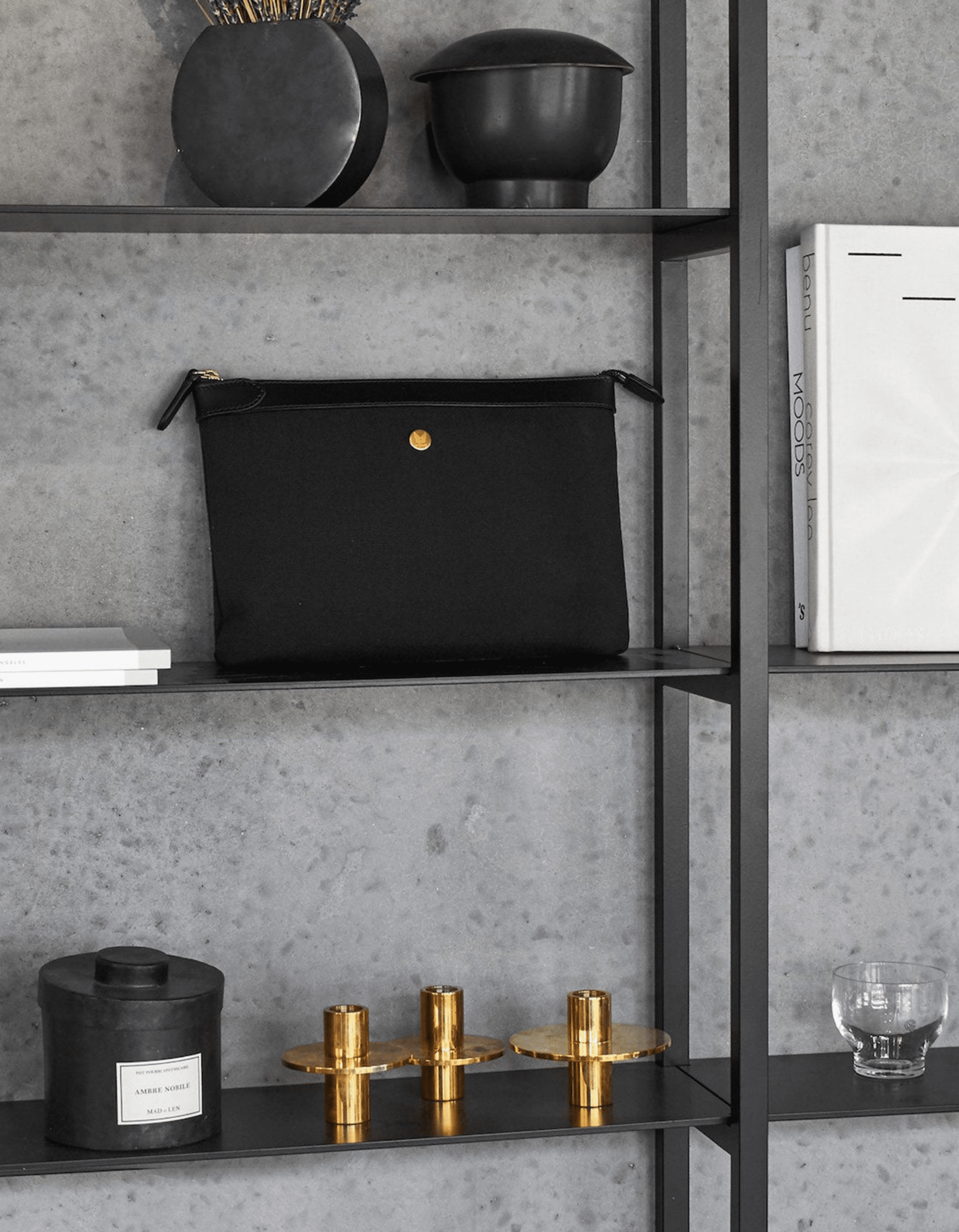 Join the waitlist
To be notified when a size becomes available, please enter your email below.